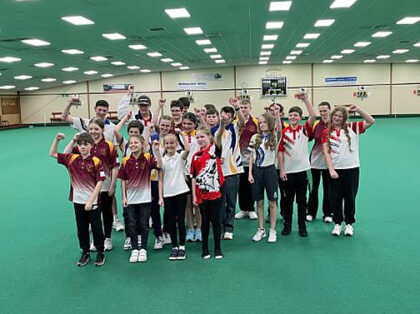 Yesterday I had the privilege of being part of a team of Bowls England Coach Bowls coaches who marked for the all day singles competitions at Northampton Indoor Bowls Club.
All the coaches remarked on how enthusiastic the young players were in their games. It was gratifying to see their commitment to continuing their learning path under the guidance of the NBYDS scheme.
It just goes to prove that bowls is not just for the 'oldies' as many would have you believe.
All bowls clubs are looking to recruit young players as they are our future. Contact ourselves or any club local to you and arrange for your youngsters to come and 'have a go'!
David Walker
Chairman Oundle Bowling Club