---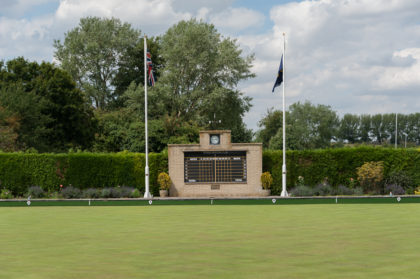 Our Competition Finals took place on the weekend of 31st August and 1st September this year and once again we were blessed with fine weather.
Play commenced  each morning at 10 am with competitors having enjoyed mugs of tea, bacon & sausage rolls provided by our catering team.
All matches were played on time and spectators gave enthusiastic support to the competitors who gave some exciting performances.
Tea and cakes were provided in the afternoons by donations from members.
Here are the results:-
---
Johnson Mason Cup
Winners Jane Dexter, John Lilley, Runners Up Dawn Saunders Richard Poole
Mixed Pairs
Winners Julie Wells, Phil Mildon, Runners Up Mary Hull Tony Cannon
Men's Garner
Winner Chris Cunnington, Runner Up Douglas Best
Welch Triples
Winners Debbie Saxby, Dawn Saunders, Margaret Walker, Runners Up Joan Ackroyd, Pauline Wells, Joyce Thorpe
Men's Triples
Winners Max Hannah, Dave Warren, Michael Daking, Runners Up Alan Thorpe, David Walker, Michael Hamill
Men's Handicap
Winner Phil Mildon, Runner Up John Lilley
Fray Shield
Winner Molly Bostock, Runner Up Mary Hull
Ladies Garner Pairs
Winners Jane Dexter, Molly Bostock, Runners Up Joan Ackroyd, Dawn Saunders
Men's Pairs
Winners Simon Bierton, Martin Lee, Runners Up Phil Mildon, Kevin Dexter
Men's Pulley Cup
Winner Michael Daking,Runner Up George Backhurst
Elsie Doris
Winner Dawn Saunders, Runner Up Joyce Thorpe
Ladies Challenge Cup
Winner Molly Bostock, Runner Up Debbie Saxby
Men's Challenge Cup
Winner Phil Mildon, Runner Up Chris Cunnington
---
Other Competitions played through the season
Jack Crampin Cup
Winners Chris Cunnington, Peter Hooton, Max Hannah, Runners Up Andy Burrows, Roy King, Iris Hannah, Phil Mildon
Les Briggs Cup
Winners Michael Hamill, Ceila Flory, Steve Miner,Peter Hooton Runners Up Roy King Max Hannah, John Hull, Kevin Dexter
Peter Midlane Trophy
Winner Bill Colverson, Runner Up David Walker
Short Mat Rose Bowl
Winners, Richard Poole, Roy King, Michael Hamill, Andy Burrows