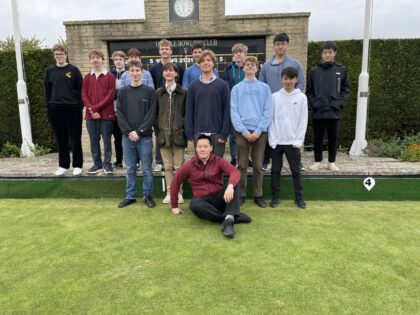 On Thursday evening we were pleased to see the return of Oundle School pupils to restart their lawn bowling sessions with us. Under the supervision of housemaster William Gunton, 20 boys from Laundimer and Bramston houses took part.
Oundle Bowling Club provided 4 members to instruct and assist them with learning a new sports skill.
It is hoped that the sessions will continue throughout the season with competitive tournaments played between the school houses.